A Tiny House Expedition & Home State Apparel Collab
What defines home for each of us is incredibly personal and more often than not comes from a place of love. Home represents a beautiful spectrum of meanings. Each meaning is valid. Nothing is more intimate than one's home
—

a place, a structure, a feeling, a state of mind.
For us, home is a sense of community. A feeling of belonging and security. A place of our own, where we can be our best selves. It's our cozy tiny home. It's simply being together.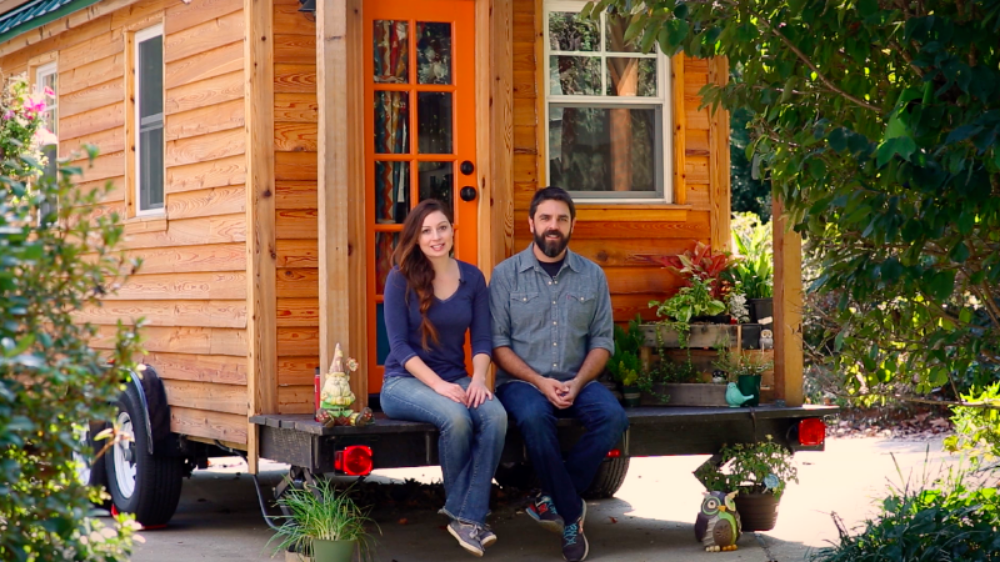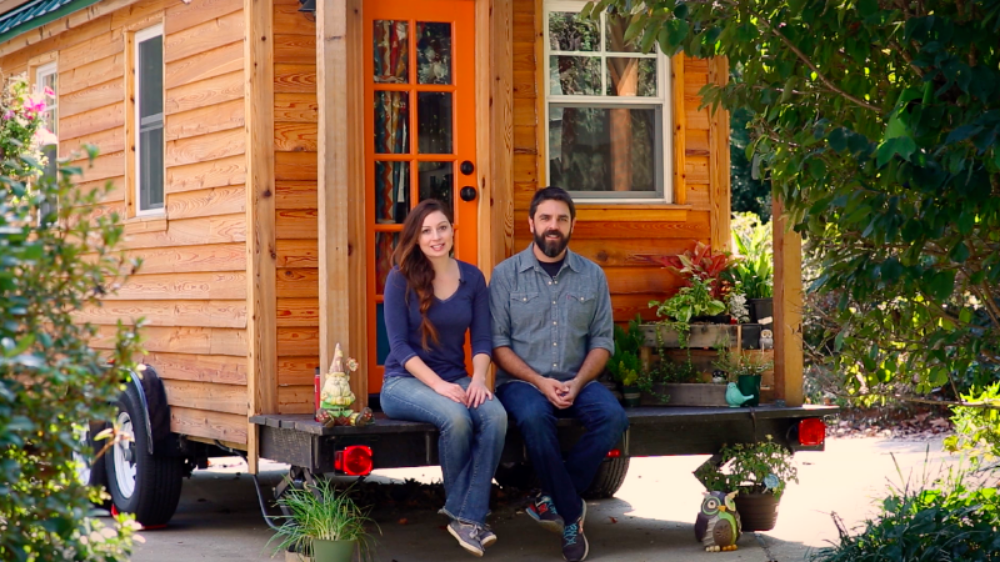 As we travel the country with our tiny home, we explore the diverse landscapes and people of America to learn what makes home, home for those we meet
—

tiny housers, alternative dwellers, makers, and fun-loving people of all kinds.
Meet Cody, Randi & Baxter
They are the DIY tiny house on wheels behind The Best Little House in Texas. Their home was lovingly crafted with materials that represent memories and experiences of growing up and falling in love in Texas. The result, a beautifully minimal but rich living space that perfectly reflects their personalities.
They are now traveling with their tiny home for the next six months.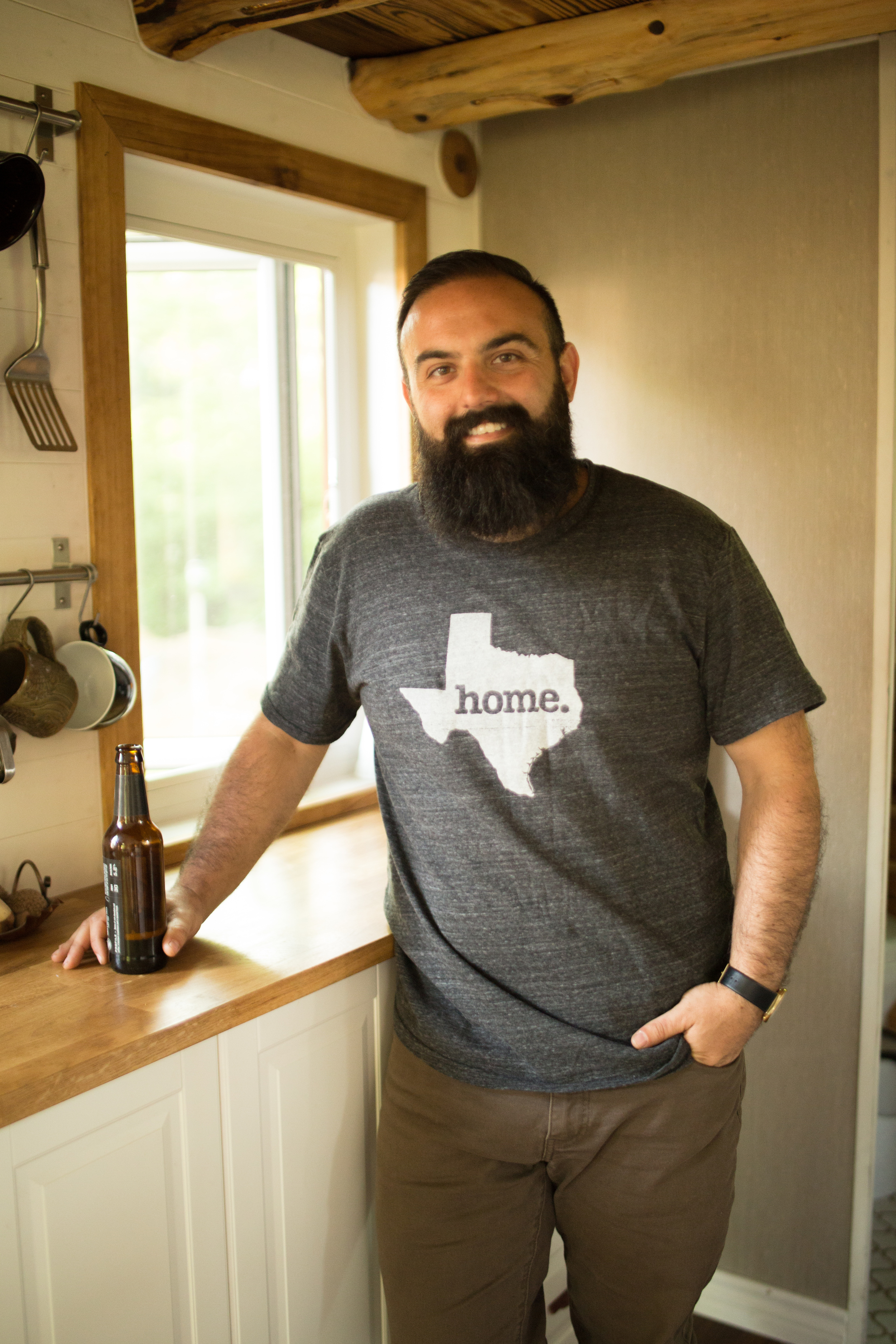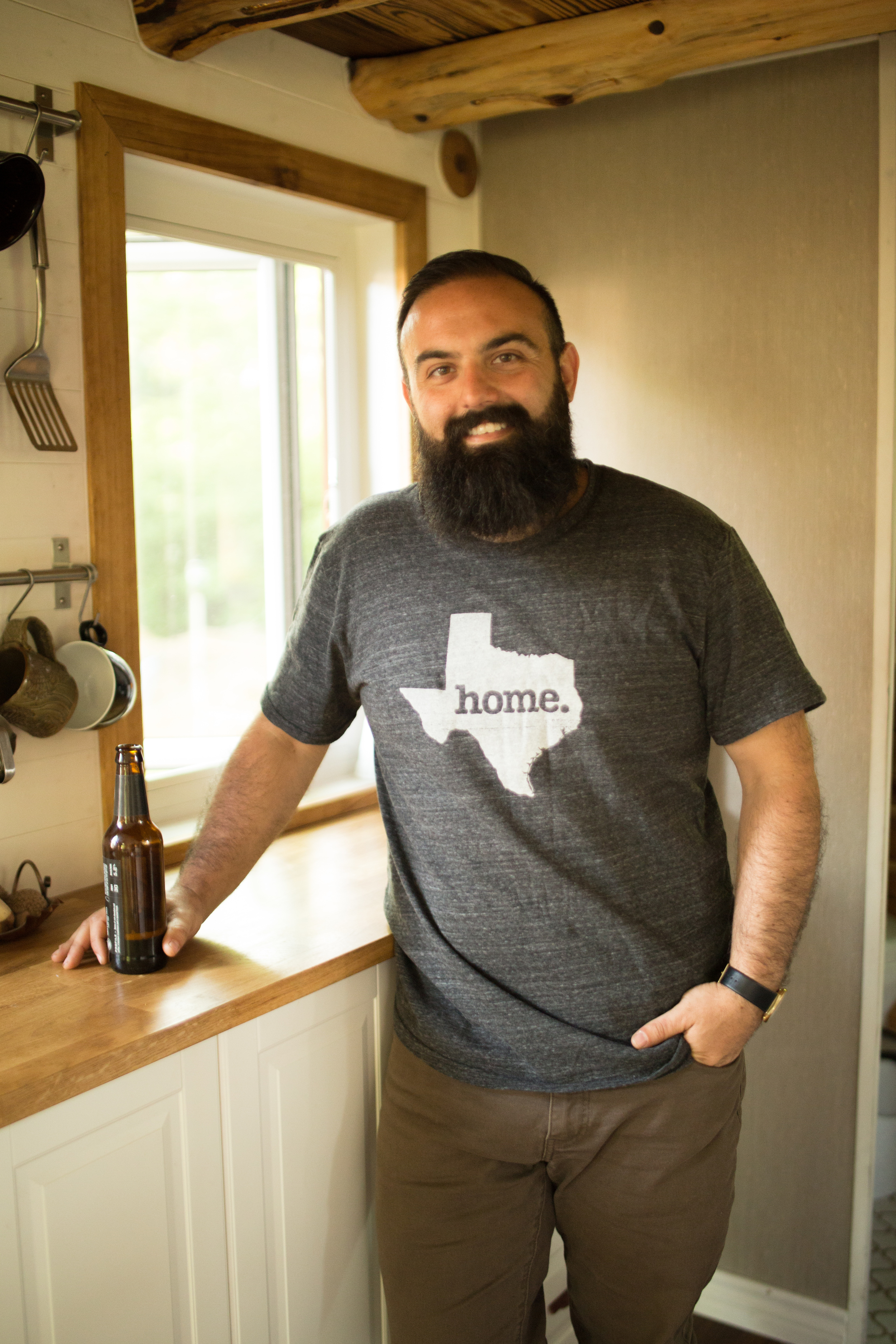 Meet Cheyenne and Blake
This Tulsa based couple are makers & minimalists. They are creating a different kind of home, their new ticket to adventure. Their Bluebird Adventure is a skoolie in the making
—

converting a school bus into a tiny home on wheels. Forty feet of possibilities!
Their bus sits next to Blake's shop in the backyard of their "big" 1100 square foot house. The plan is to travel & explore the country with their mobile home, but Tulsa, OK, will always hold their hearts and serve as their home base.
Meet Joe and John Everson
Western Tennessee is home the Eversons of Tennessee Tiny Homes and Tiny Happy Homes fame. They build dreams; their client's dreams. At anyone time, their shop has five to ten in-progress dreams, or hand crafted tiny homes. This is a family business deeply rooted in the western Tennessee culture. Joe & John are passionate, down to earth dreamers and makers.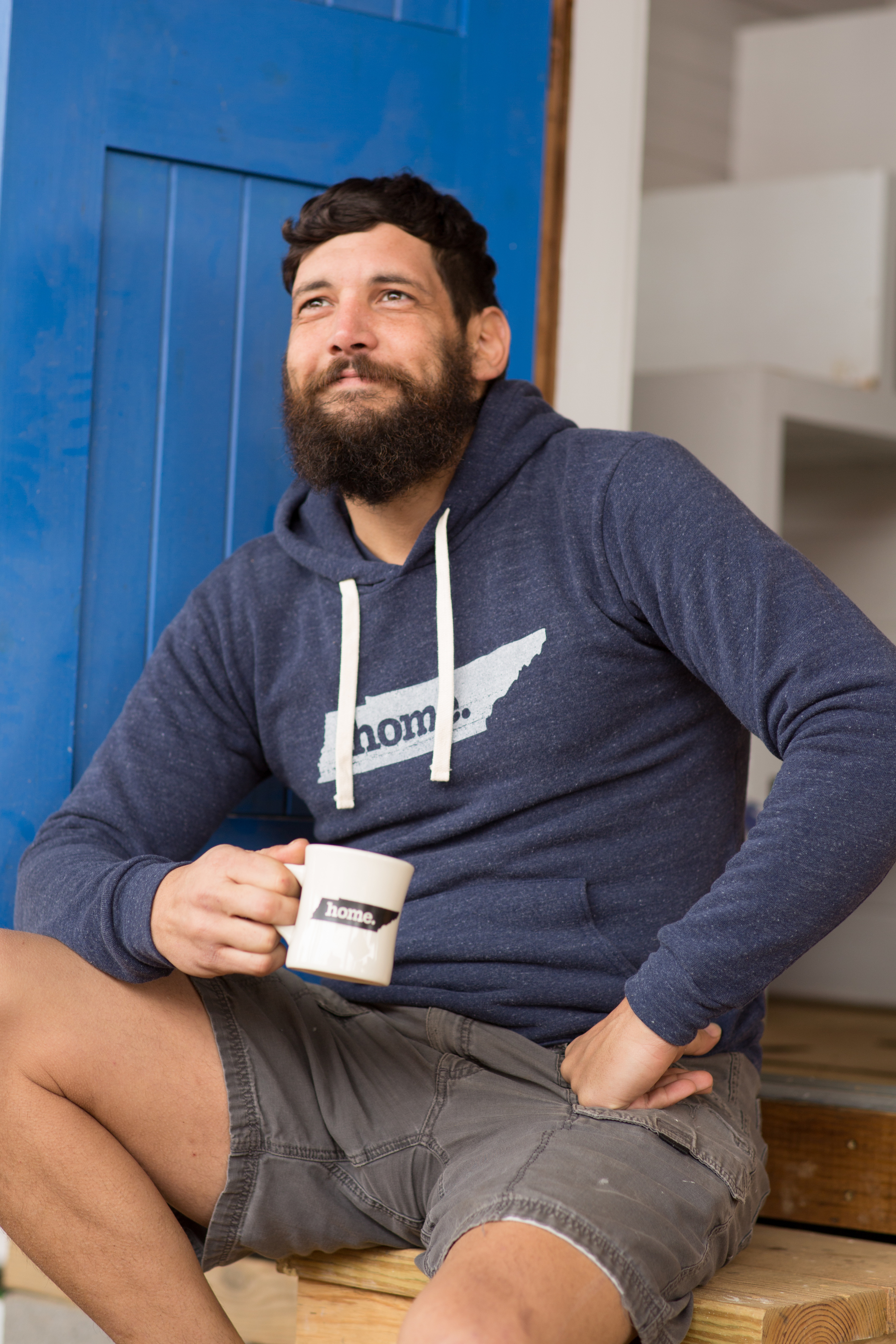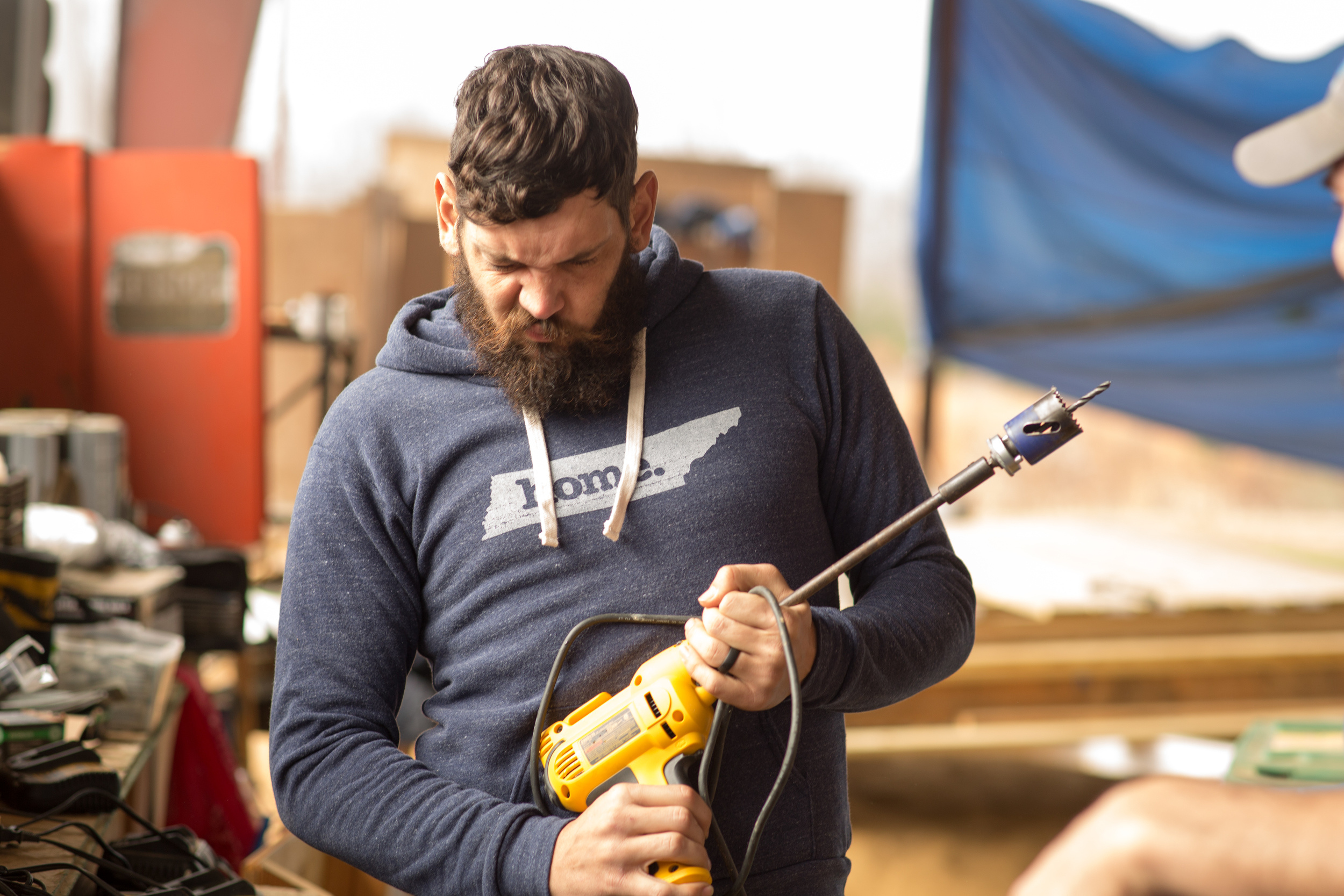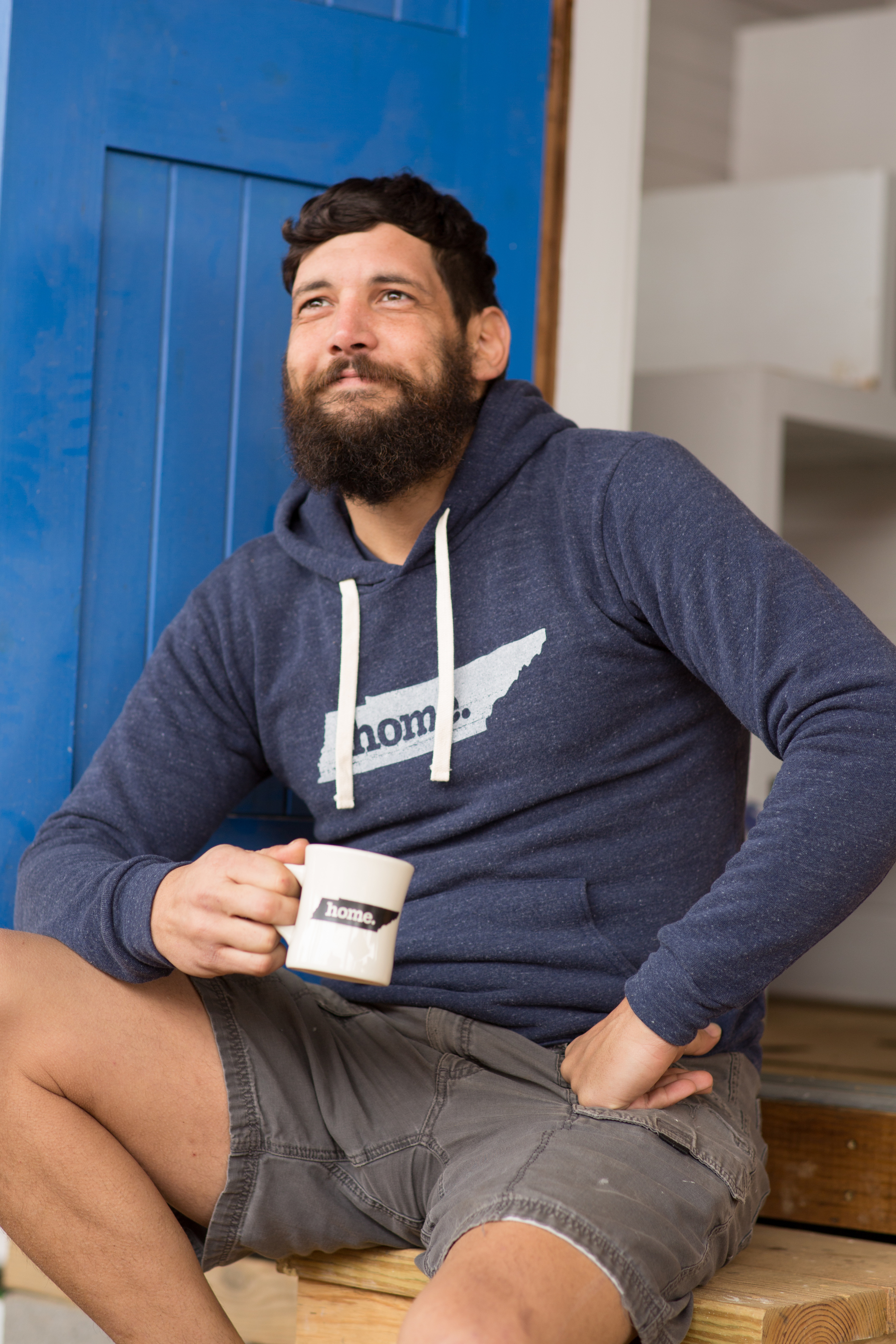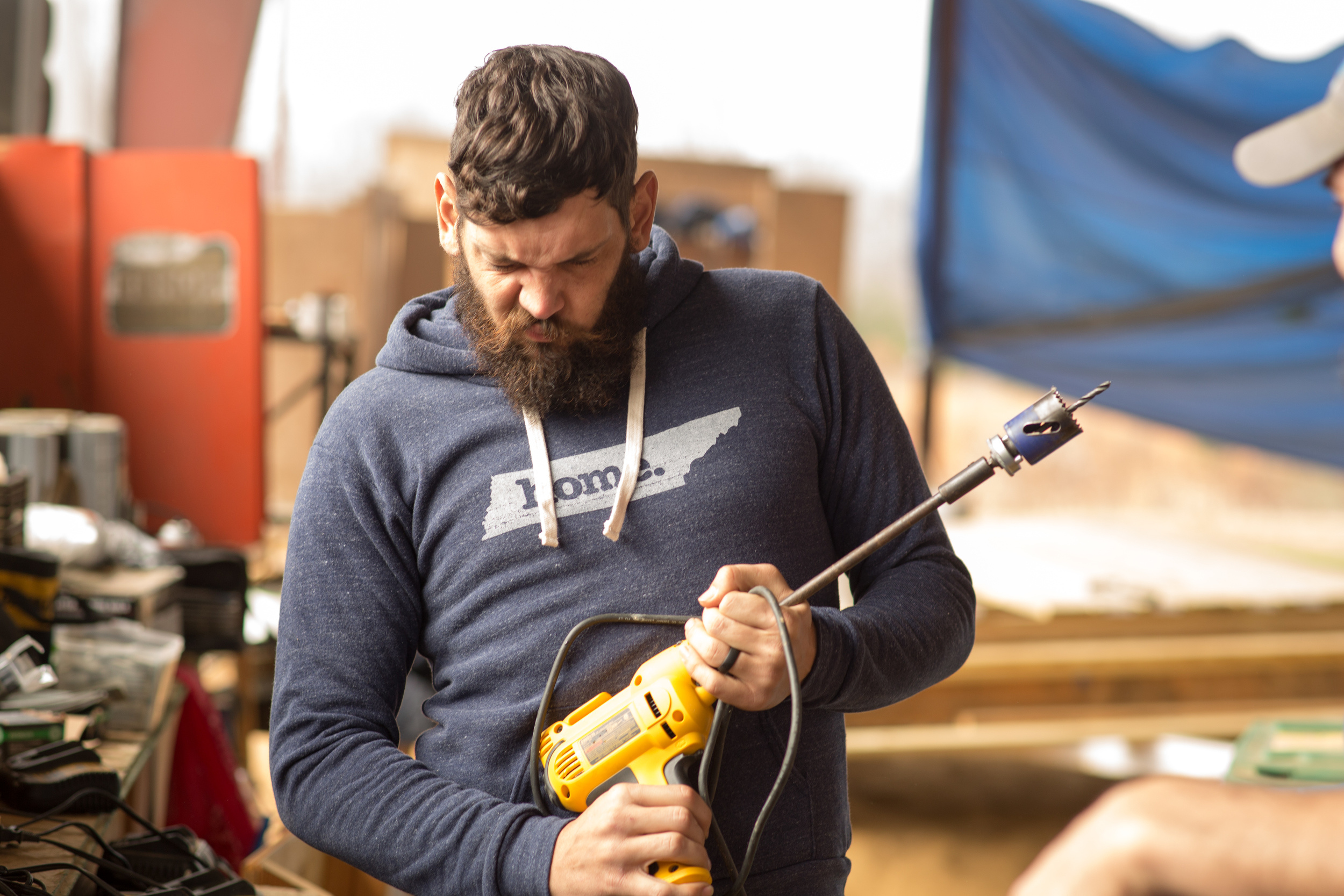 Meet John
Meet John; he makes wood carved signs from his mobile shop/tiny home at fairs and festivals around Arizona and across the country. He is quirky, charming, and has an infectious laugh. John loves his work, and for him, each sign is special. He takes it to heart that his signs will be hung at his customers' homes, so John puts extra TLC into the making of each.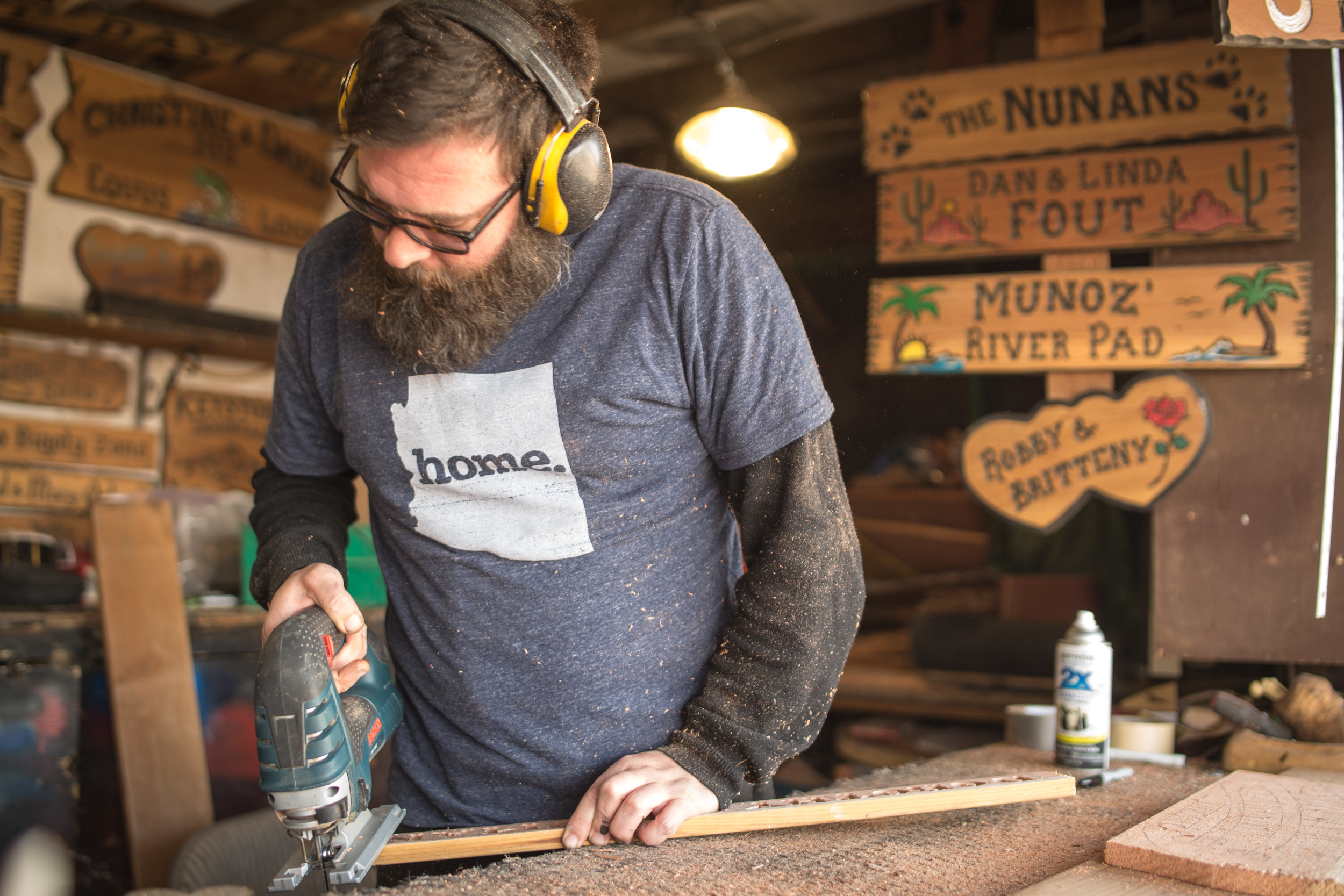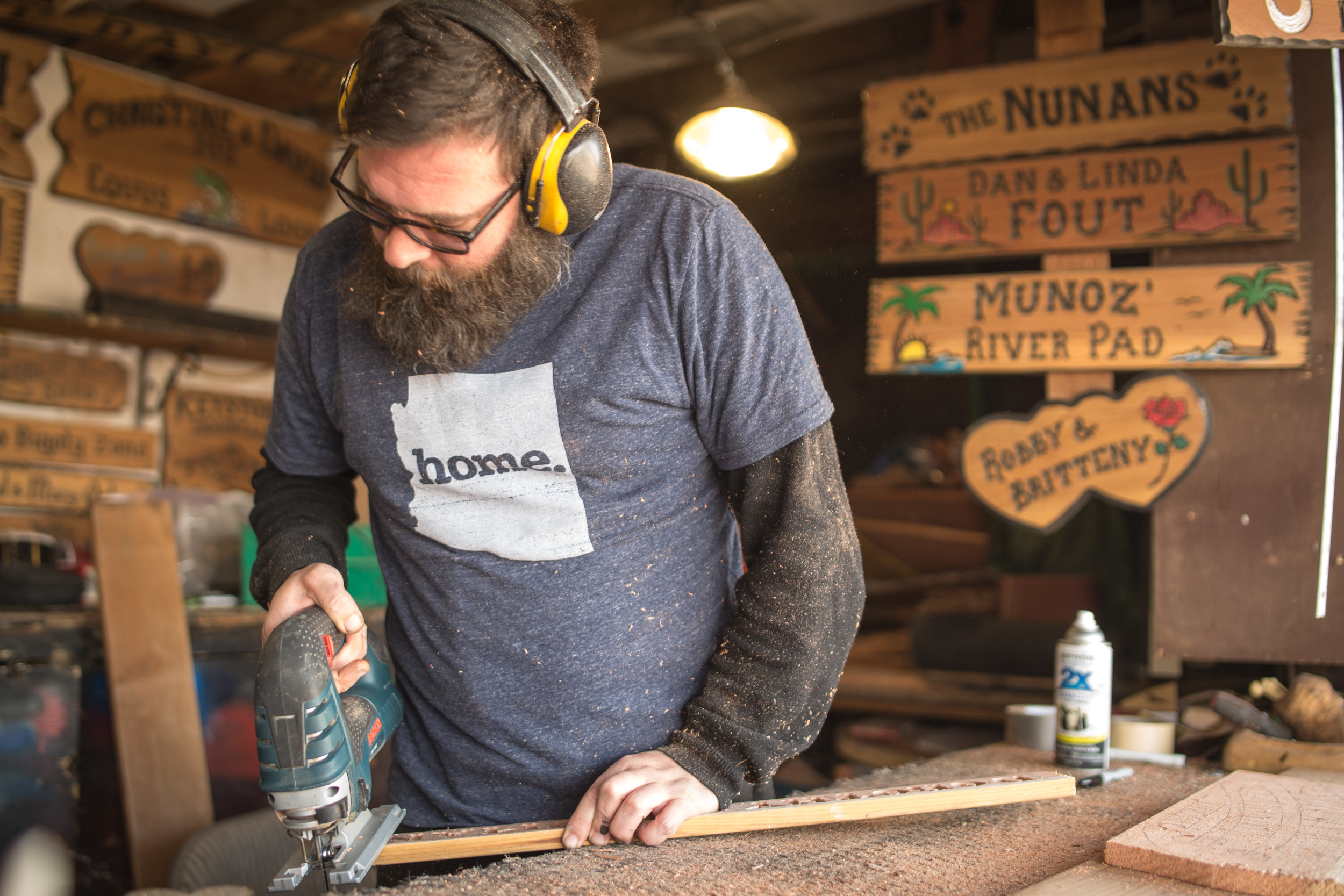 Meet Terri, Matthew, Liam & Asas
On a majestic mountain top in western North Carolina, sits a delightfully rustic modern cabin. This little slice of heaven is home to the Shirey family
—

Terri, Matthew, Liam (6) and Asa (3). Terri & Matthew have lived all over the country but feel most at home in the Blue Ridge Mountains. They are lovers of its beauty, culture, craft & community.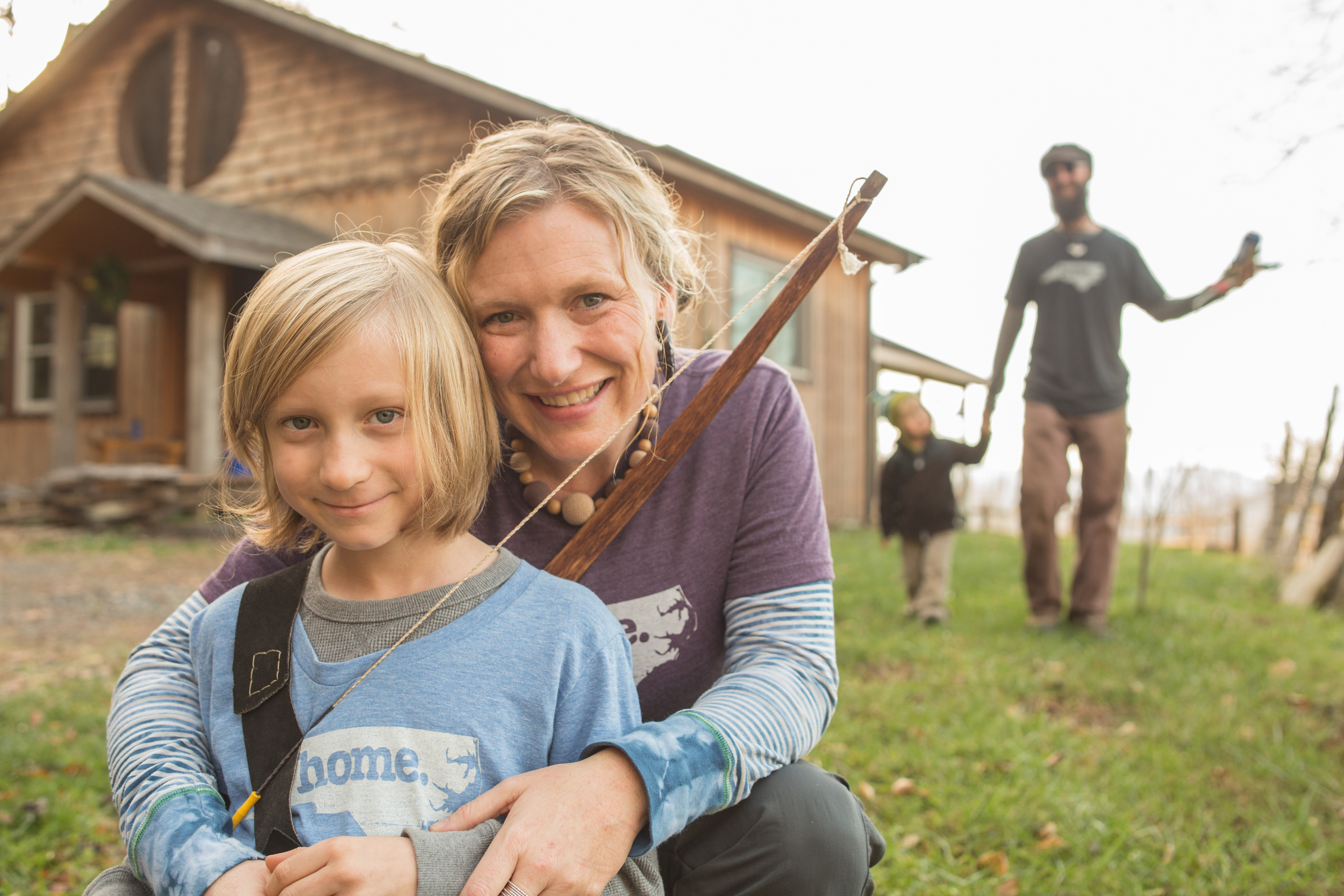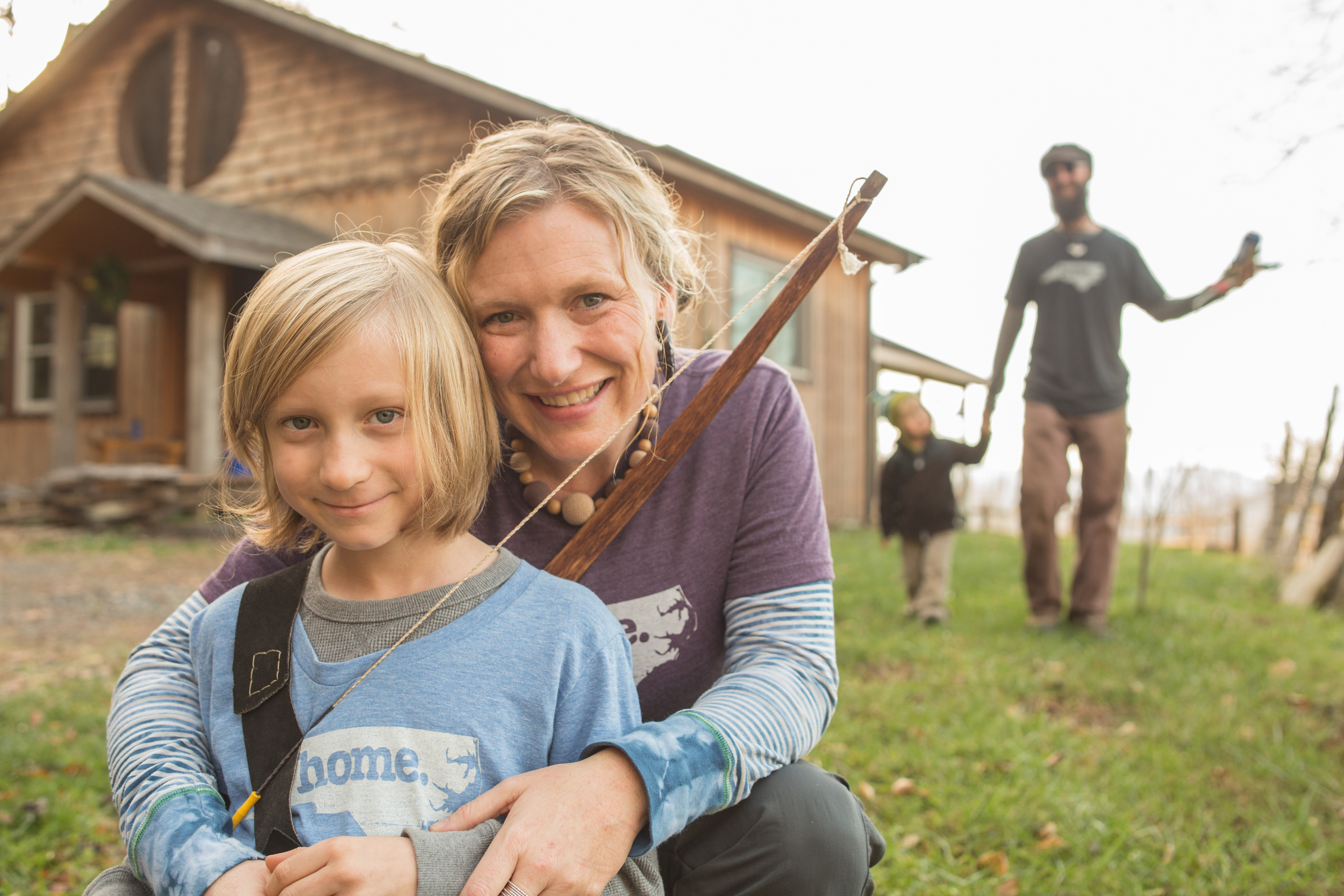 So what does home mean to you?
Did you know Home State Apparel makes Tiny House Expedition's t-shirts?
Our tees are soft, comfy & cute! Available in manly, fitted ladies and kiddo sizes.