Tiny House Expedition on the Green, 6/20/15
Tiny house community showcase, pop-up park & party
A beautiful day of community! Approximately 3,000 folks came out to celebrate home, community, the completion of our tiny house on wheels, and the start of our expedition. We temporarily transformed a private green space in downtown Winston-Salem, NC into a tiny house community, featuring three tiny houses (two on wheels and one container house). The event was free and open to the public.
The BIG idea: experiencing in-person is believing.
And no matter how open minded someone or a local official might seem, it can be mind-boggling for them consider having a tiny house in their neighborhood. While others are thrilled to welcome them. There's nothing like experiencing a tiny house in-person to appreciate the possibilities of small space design and better understand how this could be a quality home for many, if not yourself. Tiny house exhibits are proven as an effective advocacy tool for garnering legal and social acceptance.
Key Goals:
Engage & inspire local citizens through tiny housing display, interactive exhibits & though-provoking conversation. Spotlight on an innovative, fill-in-the-gaps affordable, sustainable housing solution.

Entertain! Food trucks, live music & kids activities.

Celebrate happy, healthy, sustainable community. Promote positive community building & involvement.
Event featured on Triad Arts by WFDD, listen here.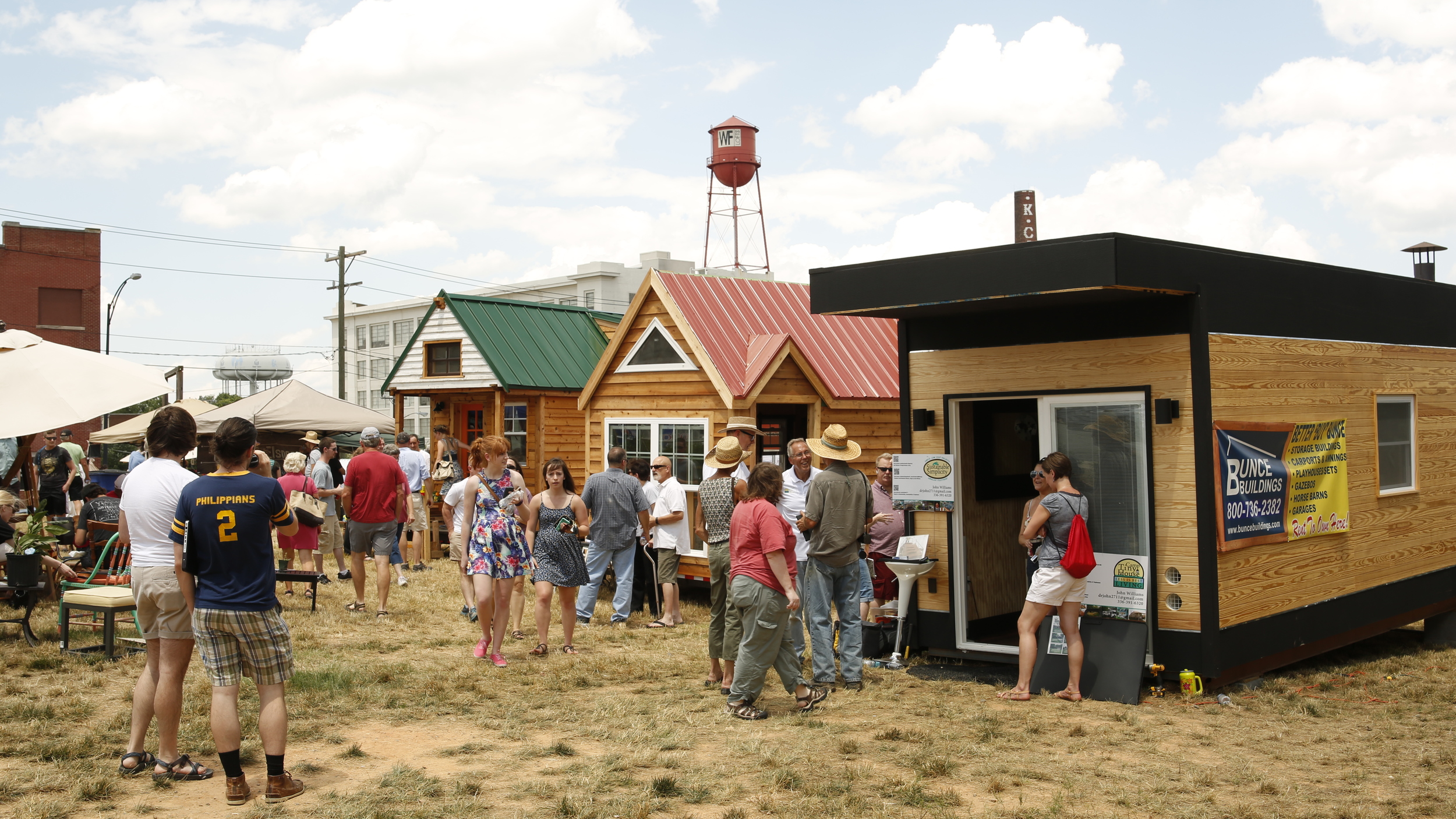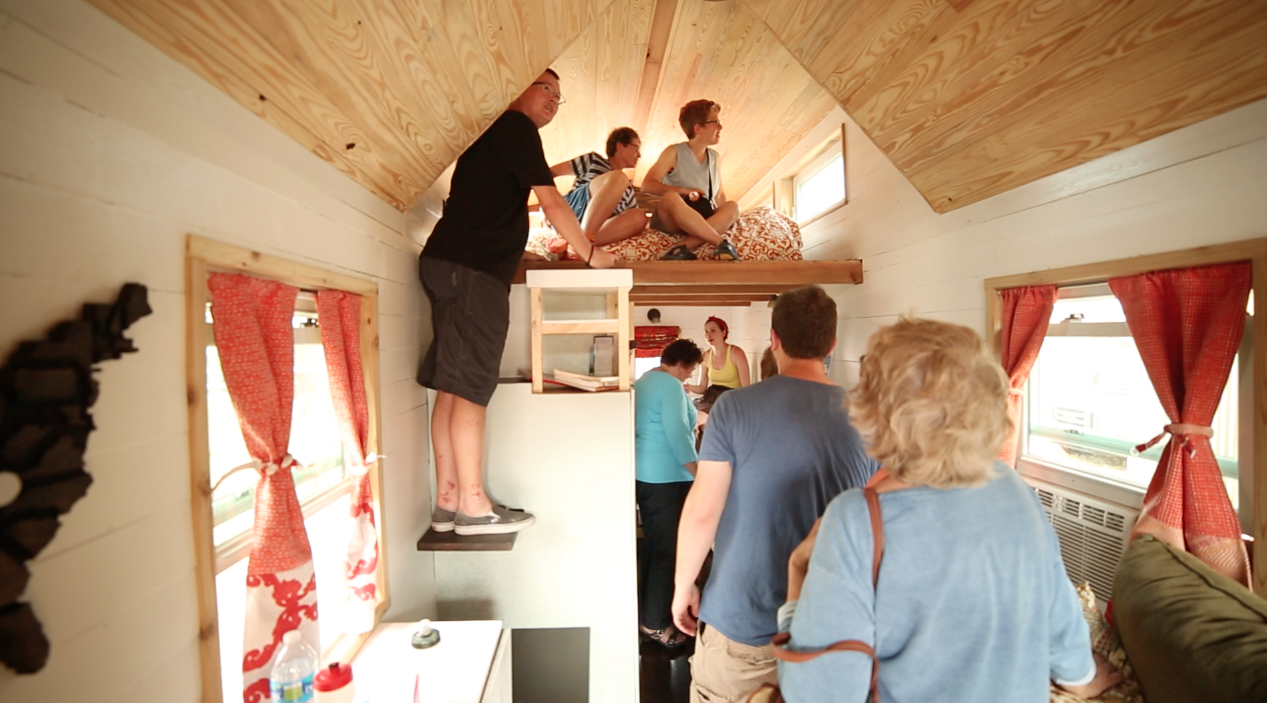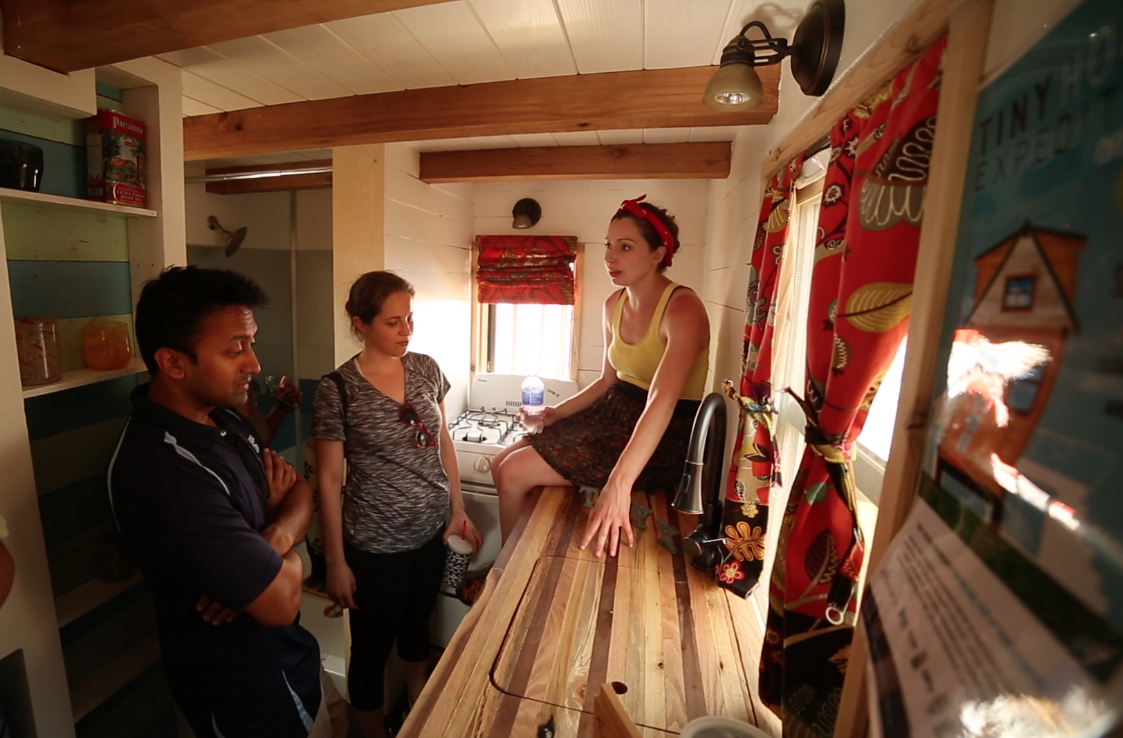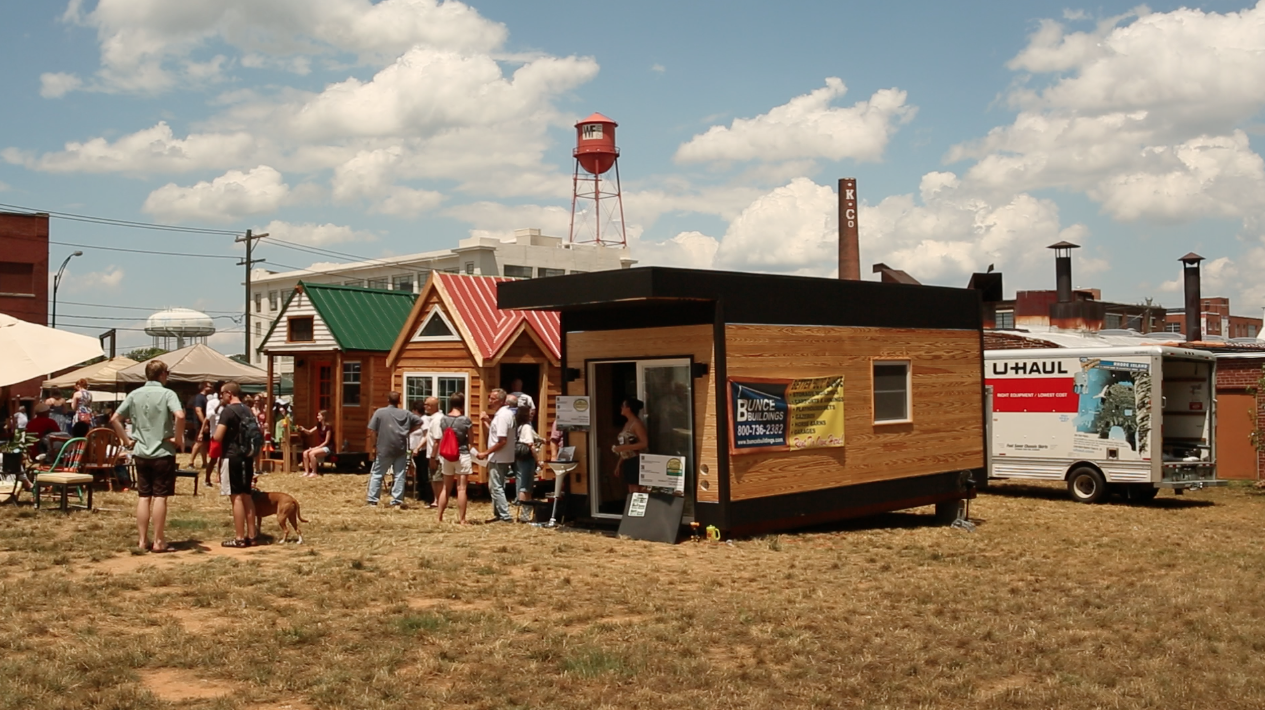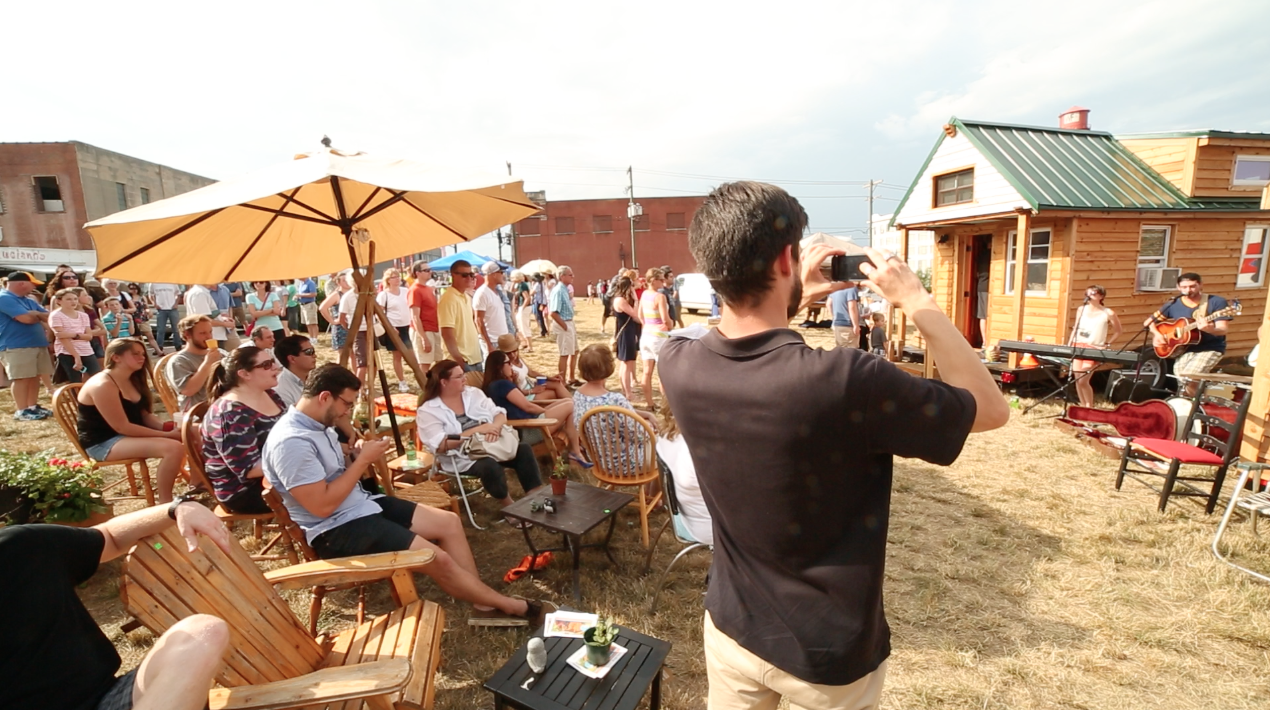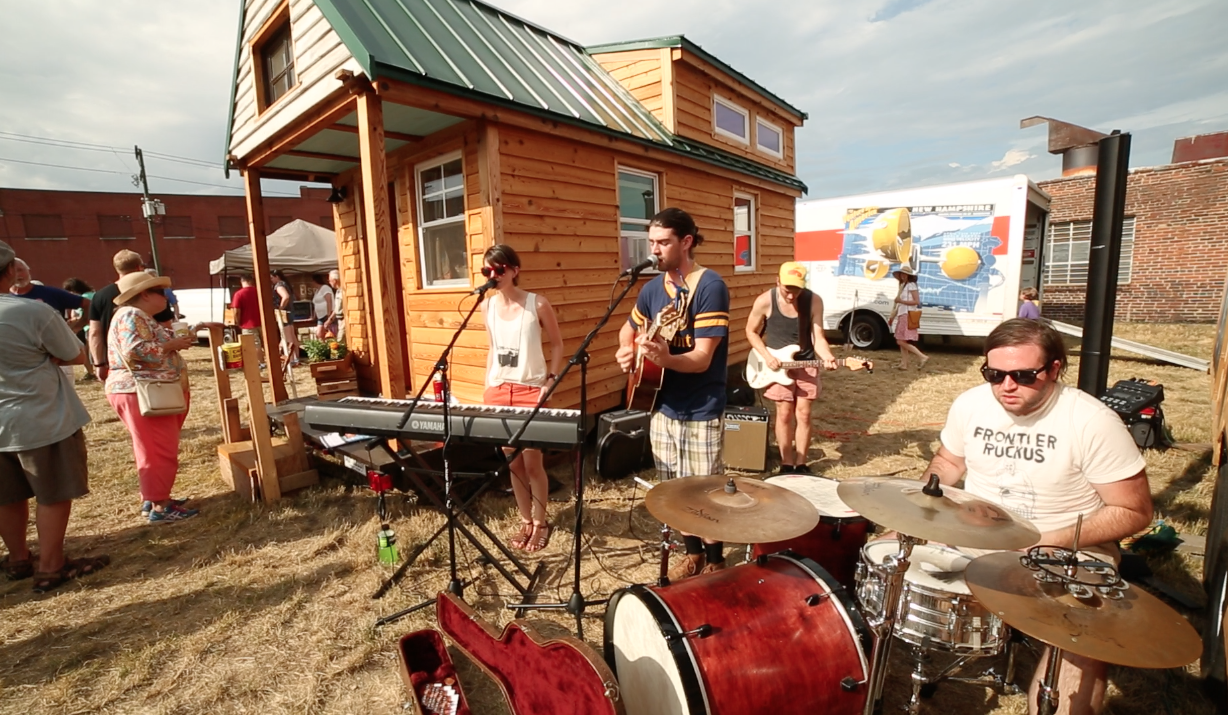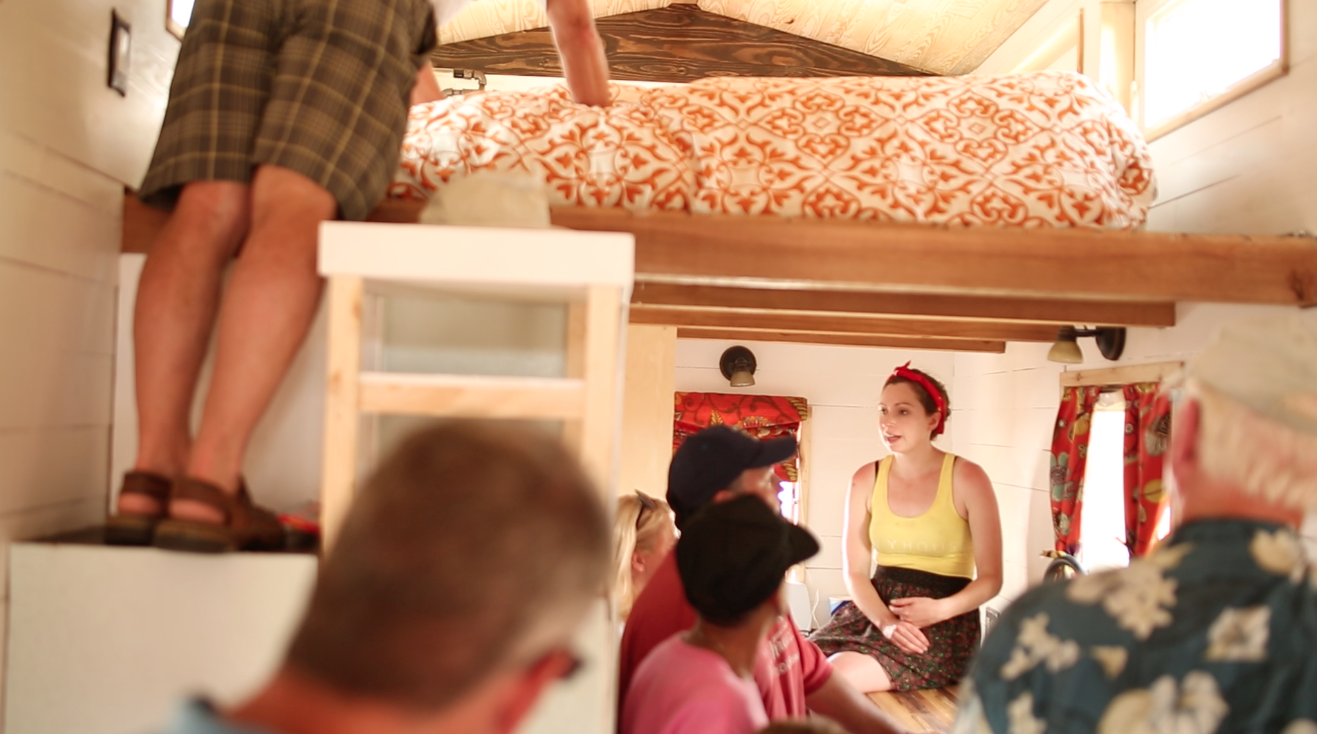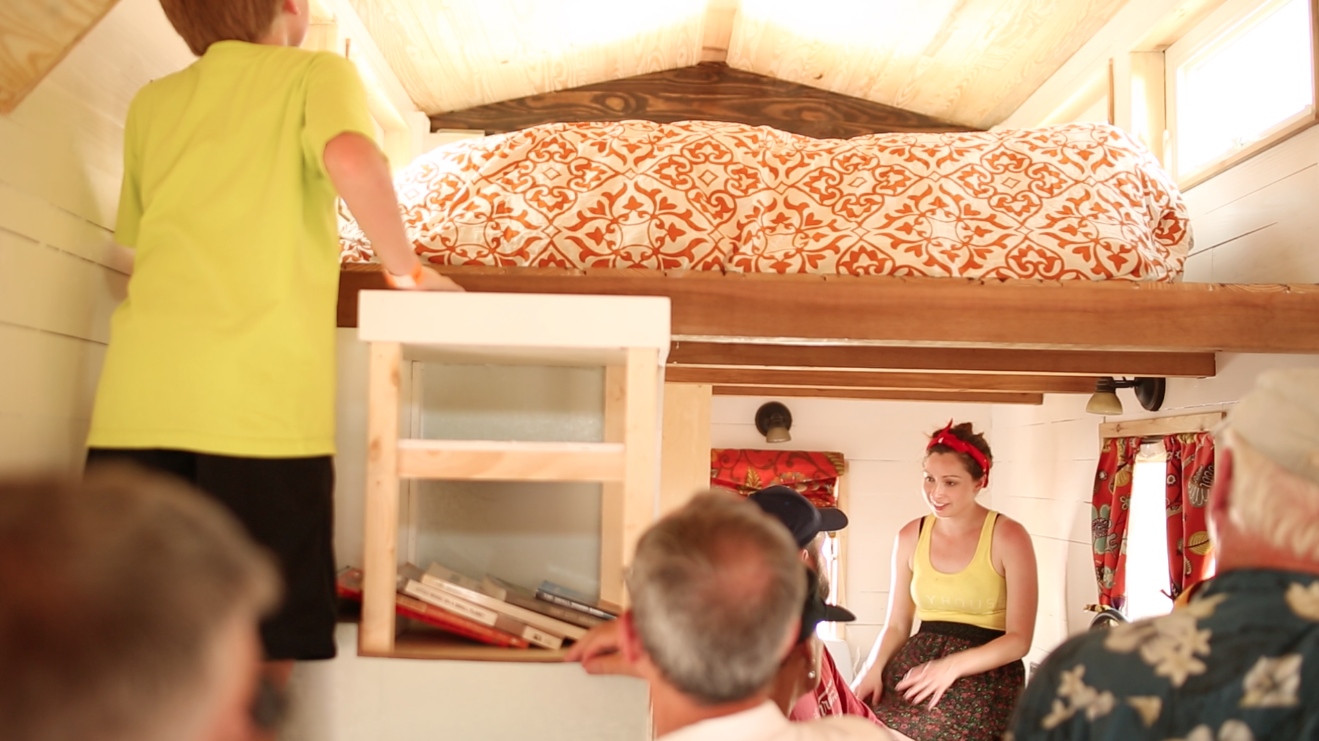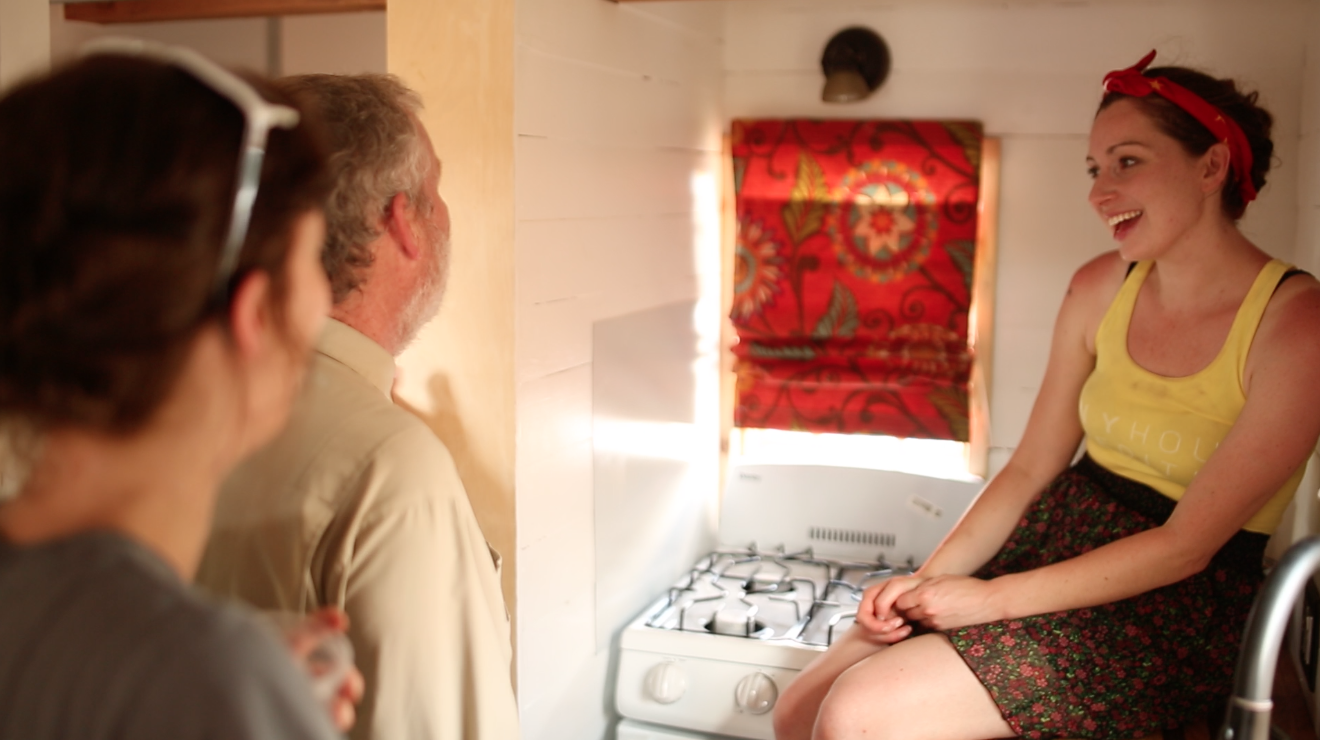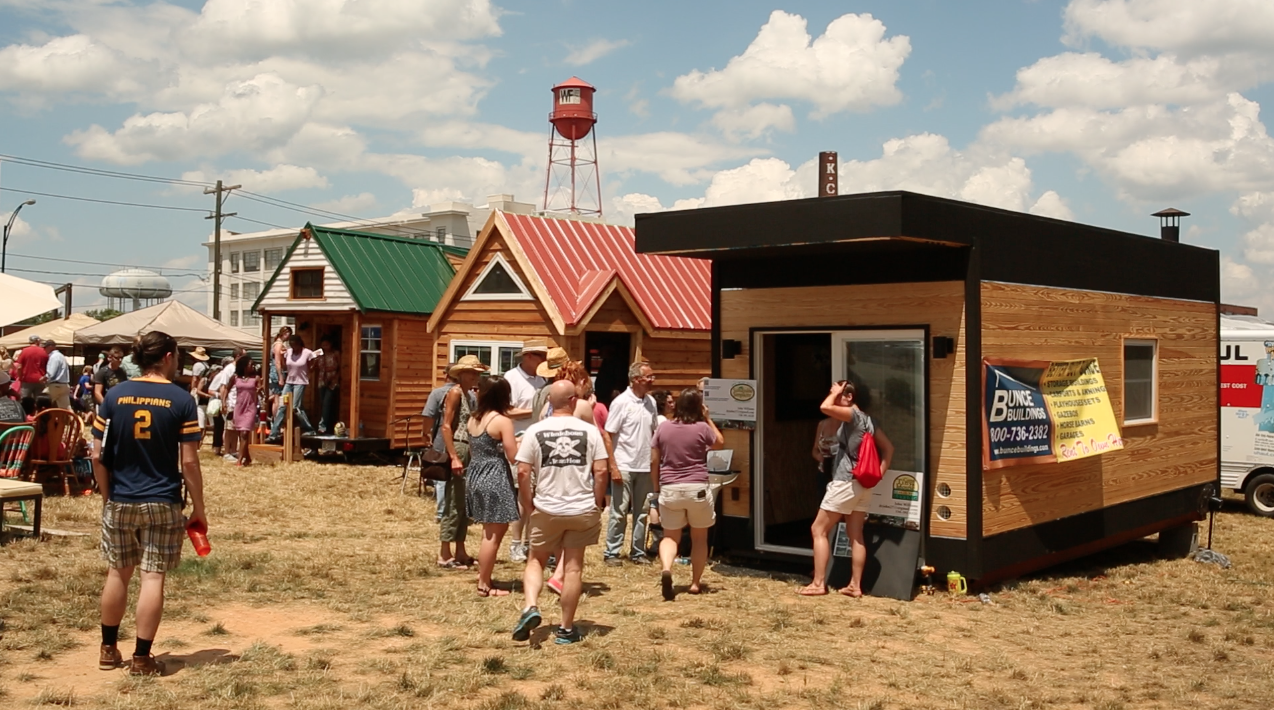 Focus on art, innovation + happy, healthy, sustainable community.
On-going, all-day rad happenings included:
Tours of 3 tiny houses, debut of the completed #TeamTinyX tiny house on wheels

Tiny house Q&A with local tiny housers, builders & community planners

Lounge & lemonade

Community yoga class by the Yoga Gallery

Rad demos on arts, innovation & sustainability from makers + movers & shakers, like MIXXER

Kid's crafts & activities, featuring art activity by SECCA

Great raffle prizes; lucky winner won a night's stay in our tiny house on wheels!